Our critically selected design and development team possesses vast and assorted experience. We have expertise across multiple verticals. Our current portfolio of mobile apps, speaks the volume about us.
Multi platform apps
Take a holistic strategy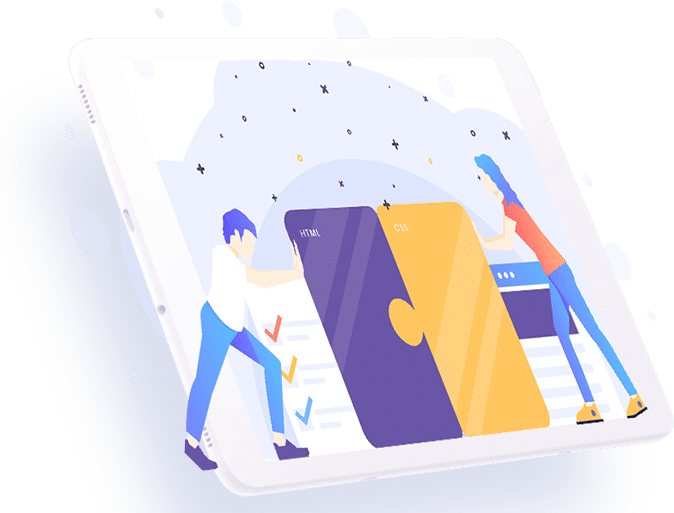 About Us
Originally setup with a little team of developers and designers, we have evolved and now are a leading app development company. As one among the leading app design and development companies, we've developed a few of the best apps for our enterprise and startup clients across the world. Our app development practices use deep expertise and experience across technological domains, together with a consultative strategy offers end-to-end realistic solutions and guidance for our customers.
We build customized solutions that fit our customer requirements best, ensuring exceptional quality within the constraint of technology, time and budget needs. We have the ideal blend of strategy, creativity and technical expertise to take on your project. Our customer engagement methodology allows all the stakeholders to be a part of the app development process resulting in greater transparency and better customer experiences.
OUR VISION
We are driven by singular idea of getting success to our customer's projects, by becoming a leader in space of app design and development. Being the very first preference for enterprises and startups, we'll make sure that the ideas are validated as well as driven to the market by the most excellent systems and processes available, thus enabling us to become the top app development company.
We are one among the first app development companies providing varied deployment and development support to an extensive range of individuals and organizations. We are one among the early movers of creating iOS, Windows and Android applications. Over the many years, we've established ourselves in offering app development services to an extensive variety of national and worldwide customers.
Whenever you partner with us, you select to employ the most technologically sound, proficient, and sharp app designers and developers. We greatly boast of working onto major platforms and possessing extensive knowledge in every major app development framework. We are very proud to have many designers, and developers. Our project managers make sure on-demand delivery for all our clients.
Our app development experience extends to developing utility, health, infotainment, enterprise, household, e-commerce, hospitality, educational and entertainment apps.
Let's Talk About Your New Project, We Can Do It!